Come and hike with us!
We would be happy to share with you one of the most authentic experiences of the Cinque Terre with a nice adventure off the beaten track.
The hike will take you through pine forests and famous terraced vineyards.
More than once the beautiful sea views and small villages will leave you speechless.
In this unique landscape, the renowned Cinque Terre wine grows. Once you arrive in Vernazza, you can taste these excellent wines and some other local products.
Experience available:
From half of May every Tuesday and Friday of the week. Not available on public Holidays
Important Notice:
· FREE EXCURSION.
· Minimum 4 people for Approx. 4 hours
· Physical fitness is required.
· You will also need:
1. Good hiking/walking shoes (must be enclosed)
2. A hat, sunscreen and sunglasses
3. Some drinking water (there will be water fountains along the way)
· You can also book a packed lunch for the excursion.
Please let us know if you are interested in this experience in advance, there's limited availability.
Thank you.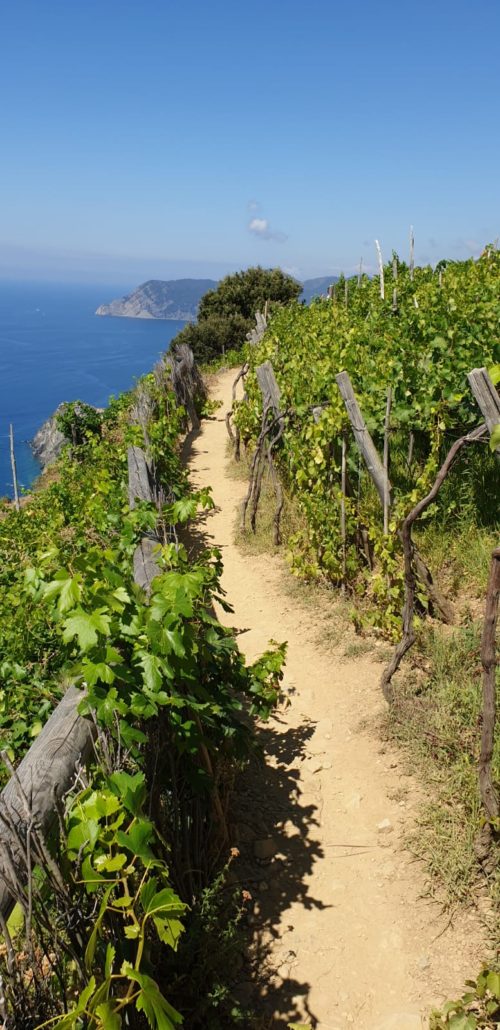 Learn to make Pesto Sauce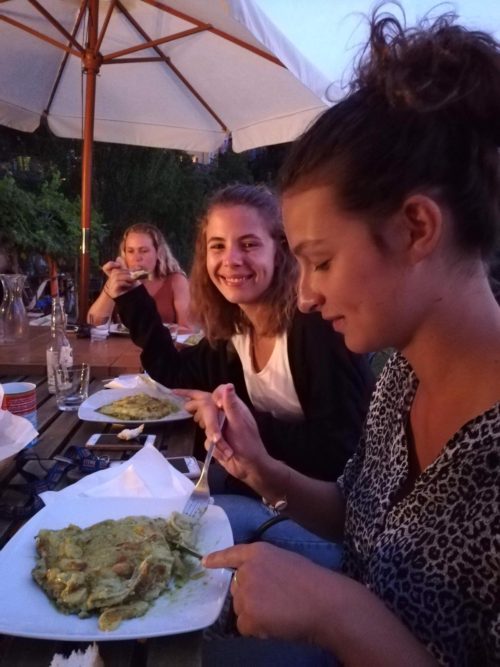 Spend a morning learning how to make the world famous pesto sauce with your own hands following the traditional ligurian recipe.
You will make the pesto sauce with the modern method while assisting in the demonstration and explanation of the pesto sauce made with the mortar and pestle.
After the demonstration comes the moment to make your own pesto sauce with the mortar:
· wash and dry the basil leaves
· pounding the leaves together with salt, pine nuts, garlic, Parmigiano cheese, Pecorino Cheese adding the extra virgin olive oil.
In the end, you and your classmates will enjoy your own homemade pesto sauce spreading it over of some bruschetta, sipping a good glass of local white wine and tasting some typical local products such as olives "taggiasche" , and the famous Focaccia alla Genovese.
Price: Euro 30 per person
Experience available:
From April to October every Monday and Wednesday of the week. Not available on public Holidays
Come and join us.
I recommend booking this experience in advance via email or via WhatsApp, there's limited availability.
Thank you
DETAILS OF THE EXPERIENCE
Lesson begins @ 10:30 A.M
Duration: approximately 2 hour
Participants: Min 4 / Max 14
Price includes:
Pesto course with mortar, pesto tasting with a glass of white wine and local products.
printed recipe.
shuttle service to bring you to La Spezia after the lesson.
Language: The lesson takes place in English or Italian.
LESSON'S STEP:
Cleaning of the basil
Preparation of pesto with a mortar
Preparation of pesto with a modern style
Creation of bruschetta with your own pesto sauce and with seasonal products
Enjoy your own creation, together with your classmates, with a glass of local wine, tasting some typical Focaccia alla Genovese